A Real Estate Instructor's Guide to Success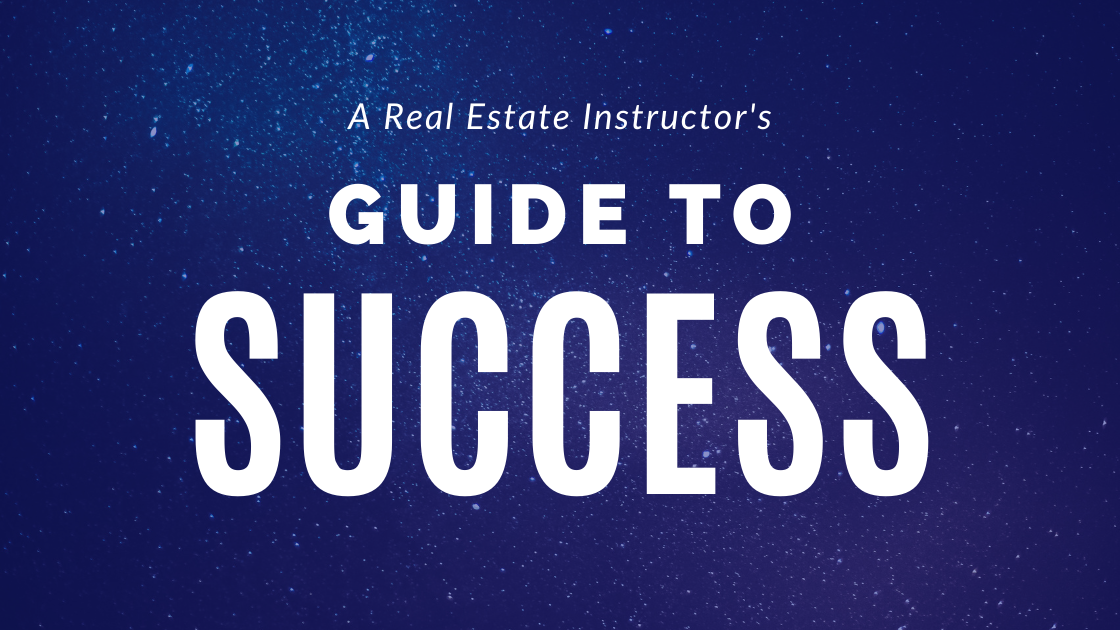 The classroom is intended to be your sacred place of learning, where you can check out of all your other obligations and focus on laying the framework for your budding real estate career. Part of creating this hallowed learning space comes from a dynamite instructor.
We asked some of our instructors to share their advice on what makes a successful student who not only passes the state and national tests on the first try but also goes on to lead a successful, profitable career in the real estate community.
Here's what instructors Leo Schwartz, Schwartz & Brannin Real Estate, Risa Weiss, @properties, and Lin Ewing had to say!
---
What qualities make a successful pre-license student?
Leo: I teach the accelerated course; it's 9 hours a day, Mondays through Fridays, for two weeks. It's fast, intense and fun, but it requires students to be ready to focus without distractions. Students must be willing to spend class time as best as they can. This is not a course that one can "pick up" or "review" later!
Risa: You'll be most successful if you're prepared to put in the time; you need to study an hour for every hour in class. Additionally, in order to pass the exam and be prepared to begin a career in real estate, you must pay attention to class lectures. The most important quality in a pre-licensing student is self-confidence – believe in yourself!
---
What's one thing you wish more pre-license students knew before they started class?
Lin: You need to be serious about learning the material and really understanding it because this is the hardest real estate class you will ever take. Remember, this is really serious stuff and there's a lot of legal jargon you will have to learn and adhere to in the real world. It will matter in the long run!
Risa: In order to become successful in this business, a real estate broker must work 40+ hours per week. Yes, there is flexibility, but that gets earned after a business pipeline has been built. Also, starting out in real estate is expensive! Save about $2,000 to start a career and have about six months of savings on top of that.
Leo: Clear your schedule as much as possible. Many students feel that since they are allowed to miss a certain amount of time without penalty, it's okay to miss as long as they make it up later. It is not. There's too much information given out in any one hour which equates to about three to four hours they have to spend catching up.
---
How would you recommend a student best prepare to pass the state/national exam on the first try?
Leo: I believe the best prep is to answer as many multiple choice questions as one can. Use all the study guides available to you so you can immerse yourself in that testing language. Read the options first, the question second, the options third and then choose. Don't overthink. As they say in the trades, "Measure twice, cut once." The reason you read the options first is that now you know what you're hunting for when you read the stem of the question.
Risa: Listen to your instructor and write lots of notes. Since more than 75% of the test is recall-based, create flashcards to learn all the vocabulary words. There are three good exams in the back of the book, so take those exams at least once. Practice exams help prepare for time pacing, getting familiar with the types of questions on the exam as well as practice testing strategies.
---
What's the most challenging part of earning a broker's license?
Risa: Trying to figure out which sponsoring broker you should work for! There are lots of brokerages to choose from! Choose someone who will provide you with ongoing training, coaching and support.
Leo: I think it's making it through the course with a score of 85 percent or better. That really is the magic number that shows you have a grasp of the material. Another hindrance is self-imposed: adults don't like to admit when they don't understand something. Part of the joy of teaching is the satisfaction I get when a student understands a concept; part of the challenge is trying to figure out new ways for that communication to happen.
INTERESTED IN A CAREER IN REAL ESTATE?
We do encourage you to fill out the information request form below so we can reach out to you and make sure you have everything you need to start your new and exciting career.