Three Professionalism Tips for Aspiring REALTORS®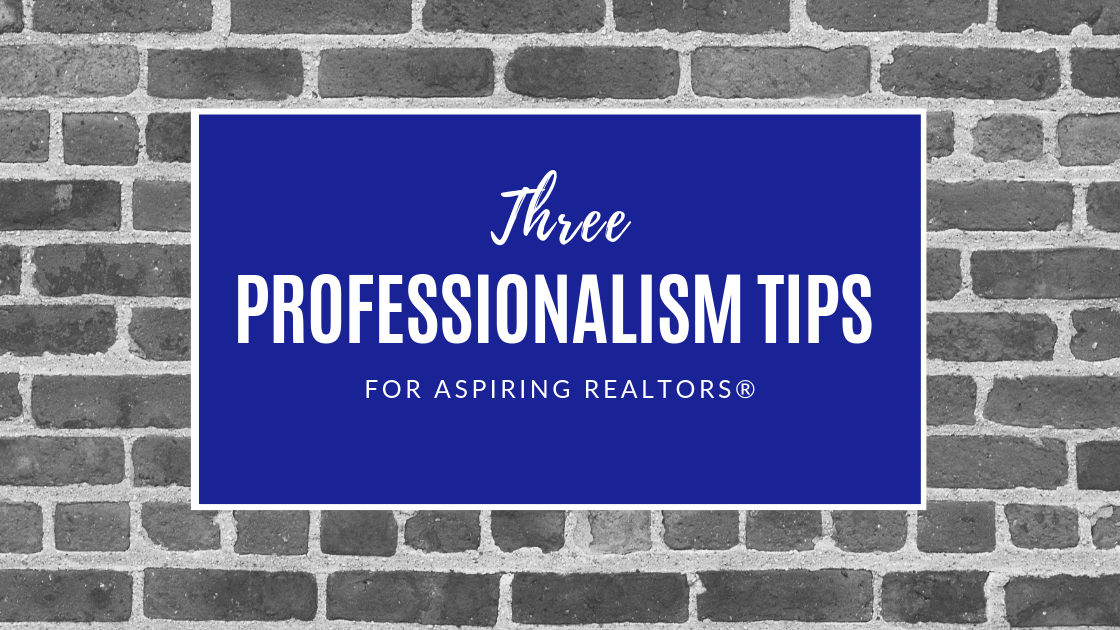 So, What Is the "REALTOR® Code of Ethics?"
The National Association of REALTORS®' (NAR) Code of Ethics was one of the first codifications of ethical duties adopted by any business group. It basically ensures REALTORS® cooperate with each other in furthering clients' best interests. Think of how important upholding a positive brand is!
All REALTOR® members are required to complete 2.5 hours of Code of Ethics training per two-year cycle.
Real Life Advice On Professionalism
NAR also created "Pathways to Professionalism" which outlines recommended professional courtesies you should show to the public, property and your peers. While these should be honored, they are also voluntary and cannot form a basis for a Professional Standards/Ethics complaint.
So, why should you care? We receive far too many phone calls and emails about real estate practitioners who've missed the marked on professionalism. These mistakes – no matter how big or small – have a grave impact on their business and reputation. As you build your real estate brand, keep in mind your success is largely contingent respect and trust.
Read these sad-but-true stories below to learn do-and-don'ts of professionalism as you're building your business:
We strongly encourage you to practice with Pathways to Professionalism in mind, which will ensure you are giving the highest level of service to your clients and, ultimately, protecting your reputation.
INTERESTED IN A CAREER IN REAL ESTATE?
We do encourage you to fill out the information request form below so we can reach out to you and make sure you have everything you need to start your new and exciting career.