So, You're Building Your First Business Plan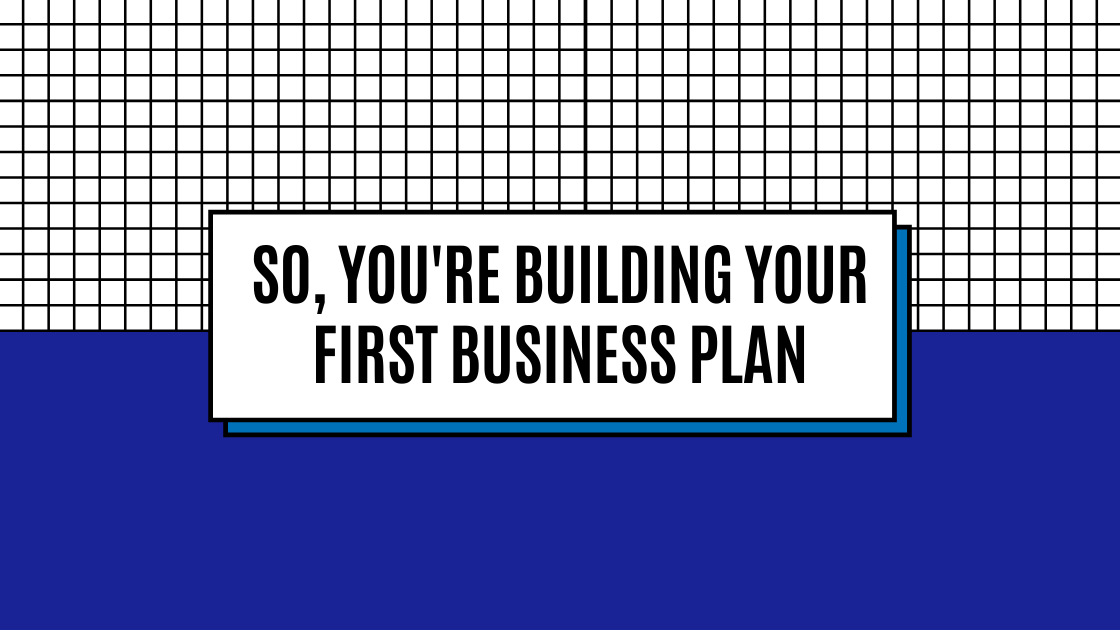 So, you're a REALTOR® (or you're about to be). This means you're diving into the throes of entrepreneurship, and it's okay to feel nervous or uncertain; we don't want you to feel unprepared. That's why we've broken down some essential steps to building and maintaining a successful business plan. There are many resources linked throughout this post for you to explore at your leisure!
Who Are You? (AKA Your Brand)
When you think of a "brand," what are the first names or logos jumping into your mind? Are they easy to describe? Are they tied to one person, one look or a feeling? Your business should create a similar feeling for your clients and communities, and most importantly, it should feel uniquely tied to you.
Follow this simple roadmap to building a personal brand:
Map out your goals
Identify your strengths and personality
Perfect your pitch
Broadcast your unique expertise
Assess your style
Measure your results
Be consistent but ready to pivot
Don't lose sight of your why
If you're struggling to flesh out your brand identity, it might be helpful to articulate and set your goals. Write down everything! Staying in touch with your motivations and aspirations is key to avoiding feeling discouraged.
Don't Skip Budgeting
When building a budget for your business, do your research! Take advantage of resources like advice from top-performing REALTORS®, NAR's Center for REALTOR® Financial Wellness and association events.
Then, establish practical budgeting habits such as:
Categorizing your business expenses through Quickbooks
Contributing as much as possible to retirement funds like IRAs
Paying your IRS quarterly to avoid undue stress in April
Managing money isn't always fun, but it doesn't have to add unnecessary stress. Also, as you educate yourself, don't overlook scholarships from organizations like CAR's Foundation, which are designed to support your educational efforts.
Analyze It Like A Pro
Whether you're seeking your first buyer or seller or you're around two years into your real estate career, make room in your business plan for analysis and strategy. Lucky for you, we asked an expert. Rebecca Thomson, Thomson Real Estate, has a helpful, easy-to-follow guide on how to run your business like an MBA, broken down into ten steps:
Source of Business, Spend and Income by Transaction
Annual Analysis
Tracking Progress
What You Earn
What You Spend and Where
Setting Your Goals
Where You Spend Your Time
Implementing Systems & Time-Blocking
Knowing Your Stats
Finding and Leveraging Opportunity through Digital Marketing
Your Community = Your Network
Build strong relationships with Chambers of Commerce and Community Development Corporations. Your local Chamber of Commerce can help with:
Attaining neighborhood and local business information
Starting a new business
Troubleshooting city-related issues for small businesses
Connecting businesses to financial resources
And more!
Community Development Corporations, typically funded through private donors and government grants, are equipped to tackle issues like affordable housing development, job training, education and other social programs. Their board includes community residents — your potential clients! — and offer an excellent platform for your contributions to Chicago's neighborhoods to plant strong seeds for referrals.
Almost everyone is on social media, but take the time to explore each platform and how it can open up new avenues of business. You may discover something you never thought of before.
INTERESTED IN A CAREER IN REAL ESTATE?
We do encourage you to fill out the information request form below so we can reach out to you and make sure you have everything you need to start your new and exciting career.