Finding & Communicating Your Why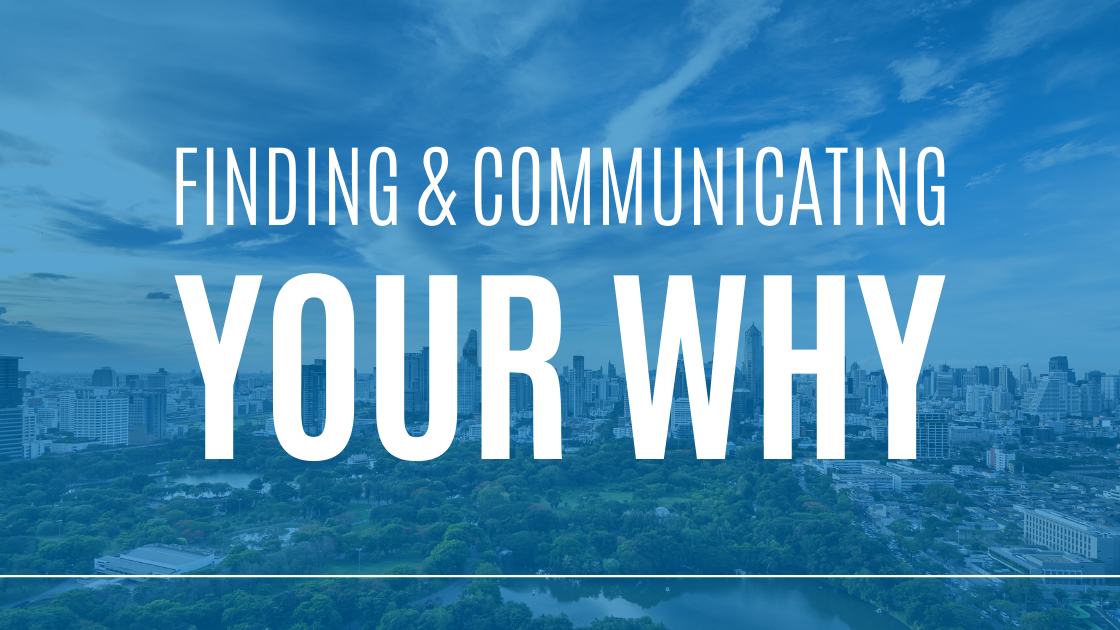 When you're new to any profession, building clout and trust takes time, experience and hustle. The same stands for real estate. No matter your experience, whether it spans weeks or months or decades, one key feature will help you stand out from the crowd and gain people's business: your why.
Getting Past the "New to Real Estate" Hurdle
So, you're new to the business. Make your first mission to become an expert in the transaction process as quickly as possible.
Tap into local networks geared towards young professionals, like the Chicago Association of REALTORS® Young Professionals Network (YPN) or a multitude of industry partners. They offer training, events, leadership roles and volunteer opportunities packed full of experts and knowledge.
Next, once you connect with a sponsoring broker and a brokerage, establish a strong relationship with a mentor figure. Ask the more experienced brokers if you can shadow them during the transaction process. Finding and maintaining a mentor or a professional advocate takes work on your part, but the rewards are absolutely worth it. Watching the pros in action? Invaluable.
What sort of classes, online training or reading are you tackling? At RRES, we do more than help people earn their real estate license. We have classes designed to help new brokers build strong foundations, such as:
You also don't have to become an education fiend to tap into resources. Watch event video recaps featuring local industry experts, or catch up on publications like Chicago REALTOR® Magazine which have dozens of issues packed with relevant information.
Why Do People Need REALTORS®?
Let's get down to that "why." Why should someone work with you in purchasing or selling their home? The answer is right in front of you. You simply need to customize it.
REALTORS® do more than help transaction real estate. They also:
Help build generational wealth.
Provide support and expertise through a complicated process.
Stay calm, confident and reassured.
Become a strong advocate for their clients' interests.
Share extra knowledge of the area or the market.
And do so much more!
How do you handle objections regarding your limited experience? Prepare talking points like the above suggestions and practice your "elevator pitch." When you speak from the heart and project authenticity, success will follow.
INTERESTED IN A CAREER IN REAL ESTATE?
We do encourage you to fill out the information request form below so we can reach out to you and make sure you have everything you need to start your new and exciting career.