Succeeding By Keeping Family First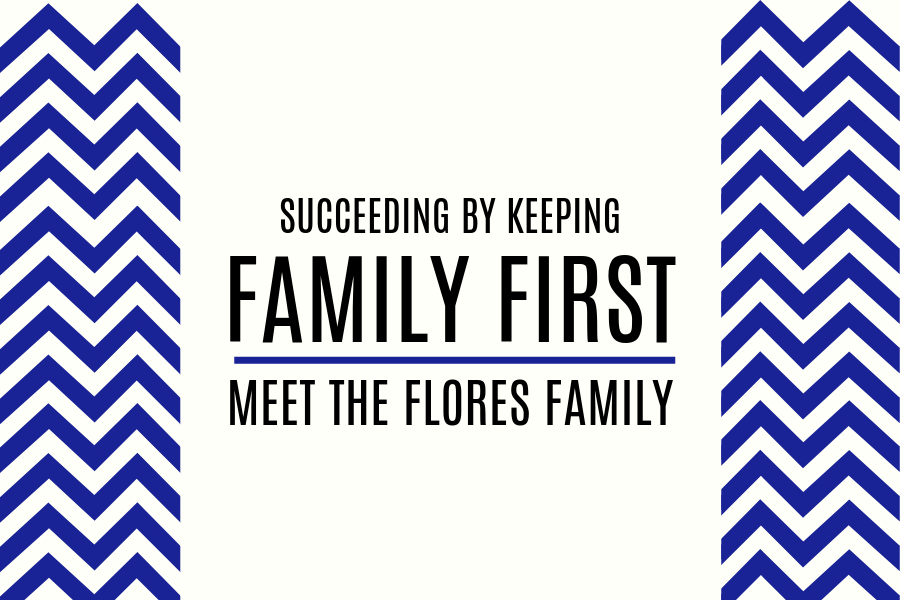 There are many perks to running a family business, including, but not limited to, generational wealth, a sense of pride and a shared vision. Real estate offers optimal opportunities for families to work and succeed together.
Su Familia Real Estate, Inc. is owned and operated by the Flores family. Gaspar Flores, Sr. and his wife Gloria Flores started Su Familia in 1996. Their children Gaspar Flores, Jr. and Gloria Greuel later became licensed brokers and joined the family business.
We caught up with Gaspar, Sr. and Gaspar, Jr. to learn about their family's journey to running a successful brokerage. Here's what they had to say:
What inspired you to work in real estate and to work together?
Sr: After I took my first real estate class, I loved the idea independently running a business. I started my real estate career in 1992 and opened the doors to Su Familia in 1996. My wife also became a REALTOR® soon after. In 2009, I was very busy processing REOs and was looking for additional help. Jr. told me he was interested, so of course, I was happy to welcome him on board.
Jr: I was working in a leadership position in a completely different field when the real estate market took a turn around 2009. I started to help my parents out with small tasks to facilitate their workdays, which to me, seemed never-ending. So honestly, it was a difficult start for me. Observation and learning were easy, but implementation was a little tougher for me. However, when I accepted being in the "passenger seat," everything began to change. I soon went to earn my broker's license.
What are the benefits of a family business? Are there any challenges?
Sr: The benefit is the type of loyalty that can only exist in a family relationship. As a brand, Su Familia benefits from the culture that Family encourages.
Jr: Working with my parents is the single best benefit to my career. I get a chance to interact with my parents on a daily basis and I am able to get real-time advice on everything I have going on, from my clients to my daughter. On the business end, I have a team that cares about my clients as much as I do. When you have two individuals with over 20 years' experience, each, in the business, there is always a solution. Challenges always arise, but when we overcome them together, it reiterates how working together keeps us less stressed and on target with our goals.
What would you recommend to families who are thinking about going into business together?
Sr: I would highly recommend going into business with family. I think the biggest challenge, however, is to be able to engage business as a business person without conflicting with the familial relationship, and vice versa. I recommend tolerance. My suggestion is to remember that issues do not need to be solved on the spot. Sometimes, tabling a discussion in order to accomplish other daily tasks is necessary.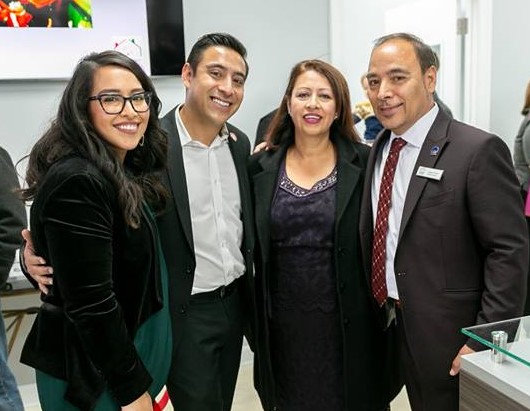 Jr: I would recommend anyone considering to join their family business to do it! There are not many careers or businesses that can be generational. We have the ability to be able to build and grow something for our families, and we can all do it together. I would also recommend meeting with another family that is doing it, even if it is in a different field, to get ideas of what types of plans are best for your family.
Sr: Agreed. Just as Jr mentioned to me one day, "To be able to see one another daily and know one another, and know that we are doing well [is a huge family fulfillment]… The work is extra."
Jr: My parents have always been my inspiration. They immigrated to the U.S. as newlyweds, not knowing the language. Their ability to adapt in order to provide my sister, brother and myself a better life than what they had known is so incredible to me! Throughout my childhood, I remember my parents were always on the move. My father was always working and my mother always working on us. She kept us busy and involved in extracurriculars throughout the city. Through their examples, they have shown me values I try to copy in my own life. It starts with getting up early and putting your best effort each day – and it's an honor I get to do that with my family by my side.
INTERESTED IN A CAREER IN REAL ESTATE?
We do encourage you to fill out the information request form below so we can reach out to you and make sure you have everything you need to start your new and exciting career.