Meet Courtney Welsch: Building Strong Client Relationships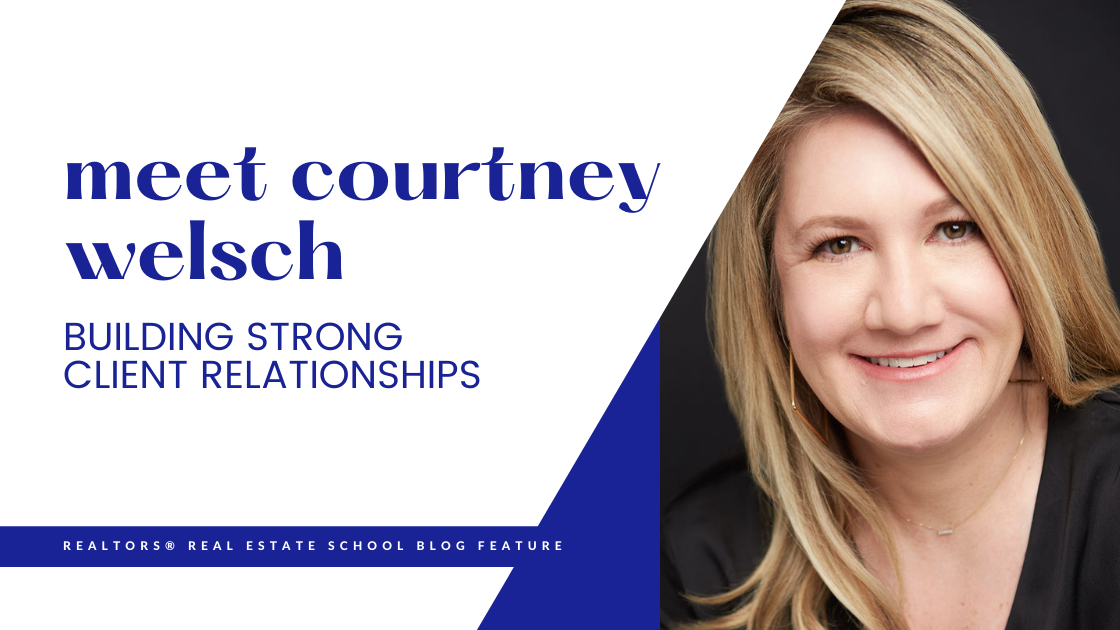 When Courtney Welsch realized she wasn't a traditional 9-5 person, she immediately thought of real estate. Her mom was in the business and worked primarily in Chicago's suburban markets, and after some consideration, Courtney realized this was something she could thrive in.
"In this business, you set goals for yourself and make what you want," she said. Even though she didn't always expect to go into real estate, making the leap felt right. "I worked lots of hours in the beginning. I was working two jobs, too! I know it would be a hustle the first handful of years, so I kept my head down and feet forward."
Business Basics: Work On Your Follow-Up Systems
Looking back on her early years, Courtney is grateful for her hustle. "Building relationships and a client database is what I focused on."
Client follow-ups don't need to always be about real estate! Whether you're setting reminders to send a personalized message on the anniversary of a life milestone or you email a quarterly neighborhood market report, think about how you're maintaining the relationship.
One of her favorite parts about her job? No day looks the same. Even as Courtney's day is filled with guiding current clients through wherever they are in the transaction, she's building follow-ups into her daily activities.
"The longer you're in the business, you get better at managing your schedule. I thrive in this environment and I've become much better at managing my own calendar." Work-life balance comes with this confidence. "Your goal is to make sure clients get what they need and you still have your own life."
Pricing and marketing knowledge comes with time as well as through dedicated research and development. However, her natural strengths in creating a plan/timeline for her clients and her attention to detail were truly instrumental to building strong, scalable systems. "You take care of clients by having systems in place," she advised. "Are you communicating information on a timely basis?"
More Advice For New Brokers
Despite what HGTV may make the real estate process look like, Courtney advises anyone considering a career to remember there's way more to the process than showings or remodels. "The stuff you do in between might not be prevalent in everyone's minds when they think about a career in real estate."
As you hustle, work nonstop on your expertise. Courtney took advantage of the training her brokerage provided for her. Her love of real estate has fueled her drive as she becomes more knowledgeable about the transaction and her clients' needs. "The ultimate goal is to keep everything going smoothly. It's not just about getting the best deal! After all, the worst thing is having a client feel stressed the whole time."
Courtney's final advice? Don't be afraid of hard work! "This business is a lot about hard work! The perception from TV isn't the whole picture of what it takes to be successful. Build a long-term career if you really want to see the benefits, because the more you put in, the more you get out of it."
INTERESTED IN A CAREER IN REAL ESTATE?
We do encourage you to fill out the information request form below so we can reach out to you and make sure you have everything you need to start your new and exciting career.