Meet Chris Katsulis: Doubling Business In Two Years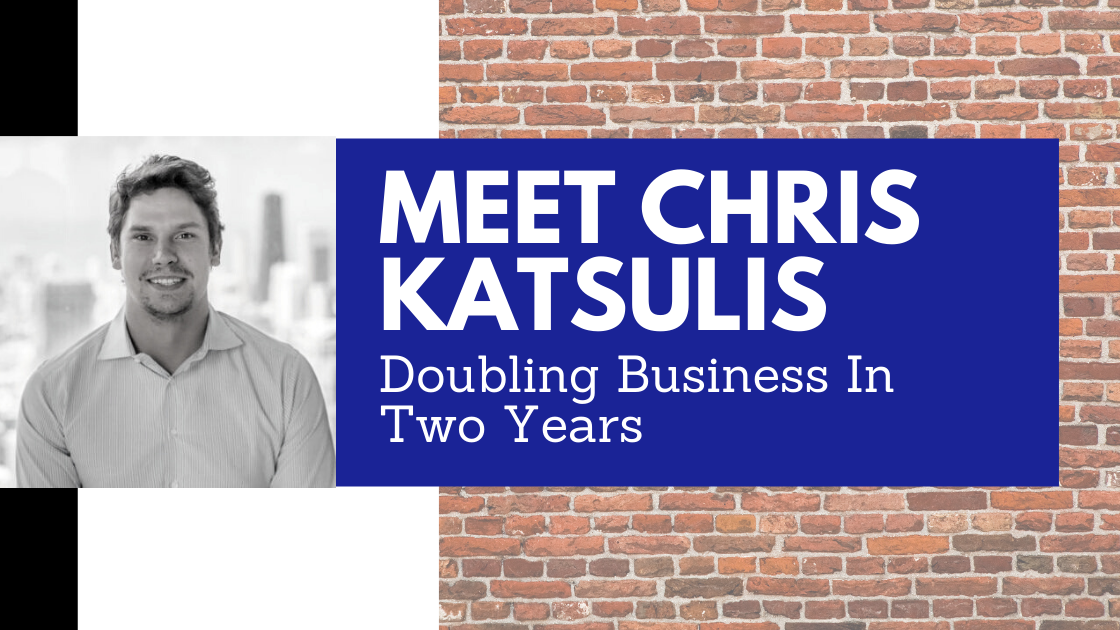 During his first year in real estate, Chris Katsulis signed up to work nearly 70 open houses!
Being so willing to put himself out there and get experience "on the ground" paid back in dividends for not only his ability to get to know the markets but also in the sheer amount of exposure. "Who are you reaching out to and how are you getting your leads? How are you creating business? My advice: do anything and everything," Chris said. "I got about 200 cold leads from those open houses."
He got into real estate through his family. His mom had been a licensed real estate broker for about 25 years, and he was watching his wife earn her license.
"I'm in my second year now," Chris said. He's officially made real estate his full-time job. "It's challenging to leave a job with consistent income. As a REALTOR®, you have to figure out a way to gain people's trust and build experience to earn that trust."
Chris's Advice: Establish Systems ASAP
Looking back on his first year, he's grateful he took the time to create systems and follow-up processes. He dedicated a lot of his time to lead generation through cold calling. Once he had follow-up systems in place, he felt more confident in his ability to market to his official sphere of influence.
Now, Chris has his time blocked with just enough flexibility to accommodate his clients as needed and still get the admin side of things done. His mornings are for follow-ups and scheduling while afternoons, typically after 3:00 PM, are for showings.
"In the afternoons, I'm running around a lot. Dropping off lockboxes, doing showings, printing brochures, going to closings, anything, really," he said. There is no average workday or workweek, but he enjoys the variability.
"My previous career was procedure and rule-based," he added. "Figuring out a new set of processes that work for my business has been my priority, and it has brought success. Ultimately, when you're building your own processes, you're figuring out how to value everyone's time."
His advice for new brokers? Be careful about overextending or losing yourself in the desire to over-give. "Practice good time management!" Chris said.
What's Next? Growth & More Growth
Chris's business was almost entirely composed of rentals and buyers in the beginning. Now, he's at the point where he's working on creating a full book of business on the listing end. "I hired two agents to help with the listing side, because I realized that even with just ten listings it's a lot of work! You will need help."
His goal has always been to get to a point where he "couldn't do it all alone," so this next step is exciting for him.
"Make it a goal to do a transaction every month during your first year," Chris advises. "Then, double that your second year. Then, keep going. It takes persistence to succeed, so don't get discouraged by no's." Doubling business isn't about the short game. Set measurable actions with your goals and concentrate on hitting those. They add up!
It's natural to feel discouraged or disappointed when someone doesn't choose to work with you in the beginning, but Chris has nothing but encouragement. "There's always someone you'll resonate with who will take a chance on you," he said. "My number one advice is to stay positive. Even when the unexpected happens, keep doing what you're doing."
INTERESTED IN A CAREER IN REAL ESTATE?
We do encourage you to fill out the information request form below so we can reach out to you and make sure you have everything you need to start your new and exciting career.