Meet Chris Engelmann: The Service-Oriented Approach to Real Estate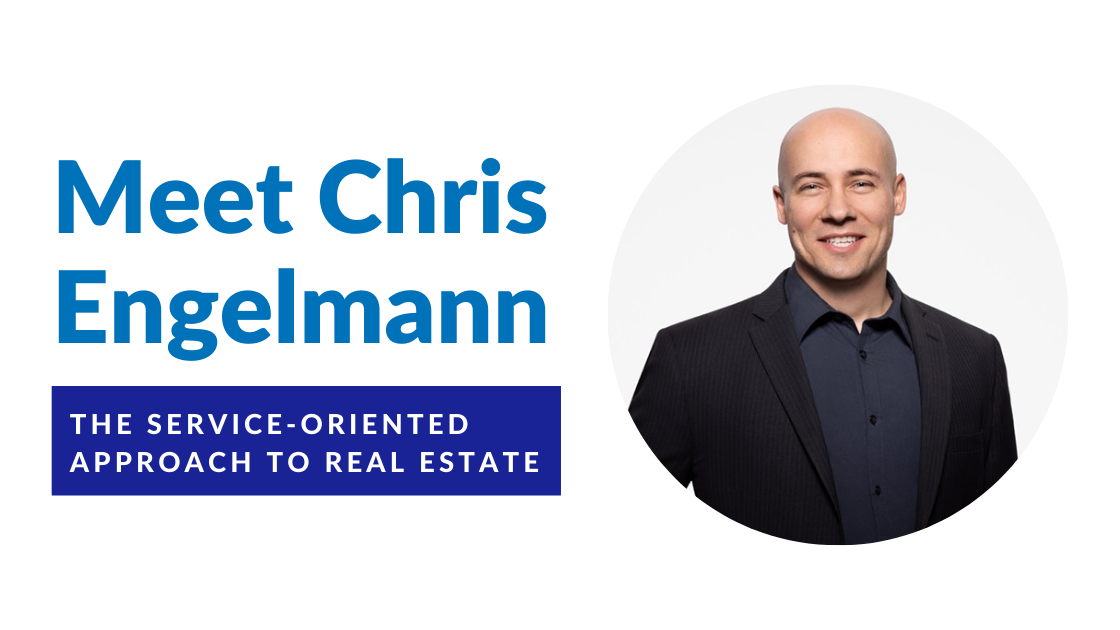 Chris Engelmann was in graduate school studying to be a pastor when he began looking for something he could do part-time.
"Real estate seemed like an interesting option because it was very scalable," he said. "I could build up experience and be full-time eventually." Helping people buy and sell their homes appealed because it combined two facets of his experience: the analytical thinking from his engineering background with the relational, service-oriented work of being a pastor.
In a way, his introduction to real estate was the perfect combination of interactions. By chance, while driving for Uber, he talked to three passengers in about 24 hours who were real estate brokers. Their conversations spurred him to look into a new career path. He started exploring some storefront brokerages on a popular street in his neighborhood, walked in, and asked how to get started.
The rest was history.
First-Year Advice
When we asked Chris, he said the first thing every new broker should focus on is the nuts and bolts of how to represent your clients well in negotiations and transactions. "I wish I did more shadowing and asking for advice," he said. "Everything is intimidating, and you're always asking yourself 'is there something more I'm supposed to know?' I had a coaching figure my first year, and that was fantastic."
He wasn't very good at marketing himself right off the bat either, but he advises that as a secondary focus compared to the basic transaction knowledge when you're getting started.
What other advice does he have for new brokers? "Find people in your corner who are cool with you asking questions." No one is an expert in a day, so lean on your support systems and don't hesitate to ask the experts around you. If you are having trouble finding mentors in your office, utilize resources like your association to connect with special interest groups of other real estate professionals.
"In the beginning, it can feel like people are calling out your newness, so have a thick skin and let that roll off you," he added. "At the end of the day, try to enjoy meeting new people!"
Navigating The New Career
Chris stuck to part-time for the first few months. He ended up joining a team in one of the first brokerages he originally walked into, and by doing so, their team structure supplied a lead pipeline.
Now, he's completely full-time. "On weekends, I keep one half-day for myself, usually Sunday mornings," he said. Throughout the week, he schedules appointments wherever they may fall. "There's a certain level of fluidity to this business, and I enjoy that."
"Everyone wants to feel a sense of gratification and reward as serving people," Chris added. "You have fifteen minutes to hit it off with a person or not. I enjoy connecting with people and finding commonality, that challenge of winning other people over."
In the next few years, he sees his processes and systems growing more efficient. He anticipates diving into rehabs and personal investment.
Is Chris happy he began this new foray into serving people? Absolutely. "Remember, this is going to be a fun career in the long run. It's inherently more interesting than a lot of other careers. Enjoy the people you're with and how you're learning their story."
INTERESTED IN A CAREER IN REAL ESTATE?
We do encourage you to fill out the information request form below so we can reach out to you and make sure you have everything you need to start your new and exciting career.