Meet Alexa & Guido: Creating A Team & Beyond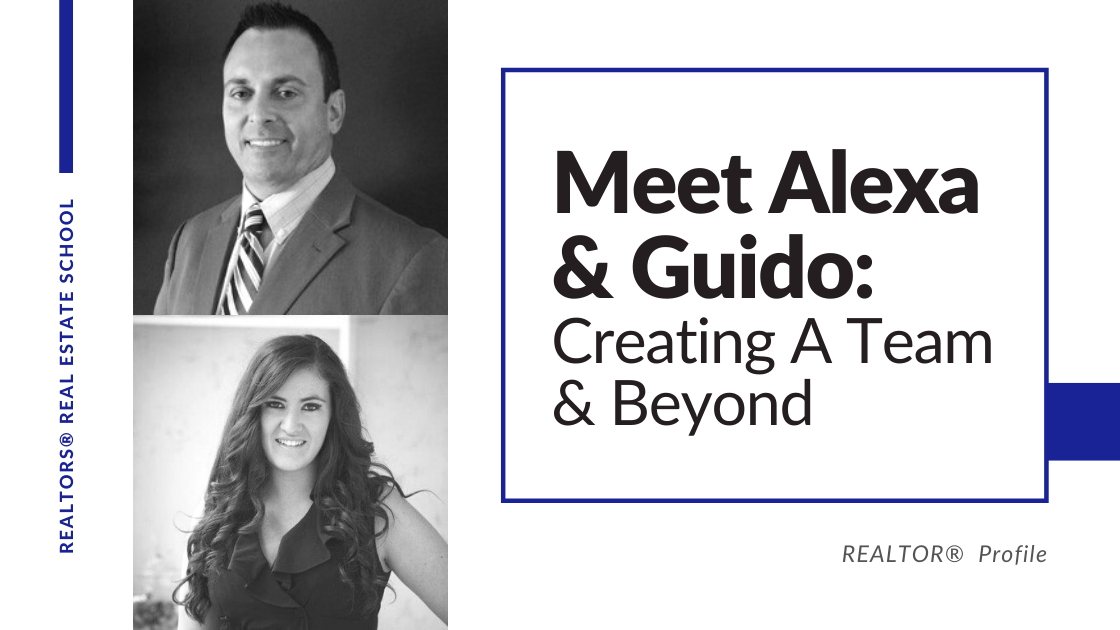 Alexa Hara and Guido Piunti lead a top producing team at @properties that specializes in luxury Chicago real estate. But long before they became the REV Group, they started their real estate careers as new brokers on someone else's team. Here's how they got to where they are now.
Team Members to Team Leads
To get a feel for their independence, they both worked in a partnership for a year before officially uniting as a team. How did they know it was time to split ways from their former team lead?
"We had our business up and running from our networking and relationships and felt confident that we could expand even more by handling our business in a way tailored to our style and clients' needs," Guido said.
"We also realized we were ready to pursue growth elsewhere. We always helped each other out and worked well together," Alexa added. They spent the first year as a team of two before hiring additional team members.
The Day-to-Day
The first thing Guido does when he starts his day is reach for his phone."I go through my emails mostly and look at my schedule to see what I have on the agenda for the day. We're always ready to answer the phone, text a client back, and follow up on past showings." If he doesn't have showings scheduled, he's following up on leads, doing some prospecting and scheduling social media. No matter what happens throughout the rest of the day, he tries to get back to his emails every few hours.
For Alexa, her natural "office space" has always been a coffee shop rather than an official desk. "I prefer to work around people!" She starts her day with coffee or tea then logs onto the MLS and goes through her list of clients who are actively searching. "I don't know what it is, but I have the ability to remember everything about every client. I even remember Guido's deals! For example, if someone expressed interest in a building, I'll message them when a unit opens up. I just remember these things."
What's next? Their team of seven is hitting the ground running. "All of our team members have such a great hustle, and they all get along," Alexa said. Both Alexa and Guido are mindful of growing too big too fast. "We may double the team in five years. Maybe we'll get licenses in other states, especially now that some of our clients are asking us to do it so we can stay as their REALTOR®."
"We're very adamant about helping our team members get through their first two years," Guido added. "We look to see how the person manages a lead, because that's the easy part. Once you have got the client, how do you close the deal?"
"One of our team members took a lead we gave them and turned it into three deals. Such a proud moment for us," Alexa said.
Looking Back At The Beginning
The first year is a hustle. "Be prepared to take everything and anything and see if it works," Alexa said. She recommends taking CE classes to learn even more and take advantage of any additional training offered by your brokerage or network. The mindset of education and experimentation is something they implement even today.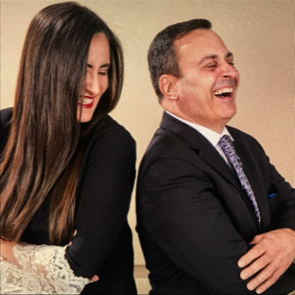 "It took months to earn income," Guido admitted. He also recommends having at least a year's worth of savings as padding. Beyond the financial side of things, it's the daily habits and discipline that will help you find success. "The key to success is consistency," he said. "Do the same things on a daily basis, and the business will come."
If they could give one piece of advice to someone at the start of their real estate career, what would it be?
"Don't judge a buyer by their initial price point, because they'll come back to you when they're ready to level up," Alexa advised. "It's business. You never know what's going to come of it, so respect people and take them seriously." A small condo buyer could actually be a big-time investor, and they have the stories to prove it.
"Consistency!" Guido reiterated. "Do the small things you're supposed to do which will get clients and gain business."
Do they see joining a team as necessary for success? Not at all, but it has major benefits. You can find support and training by connecting with a mentor figure in a successful broker within your brokerage or office. Offer to do open houses for them or ask if you can shadow them. No matter what, treat every relationship as a learning opportunity and a building block for success.
INTERESTED IN A CAREER IN REAL ESTATE?
We do encourage you to fill out the information request form below so we can reach out to you and make sure you have everything you need to start your new and exciting career.