Insider Tips: 3 Things New Brokers Should Focus On For Success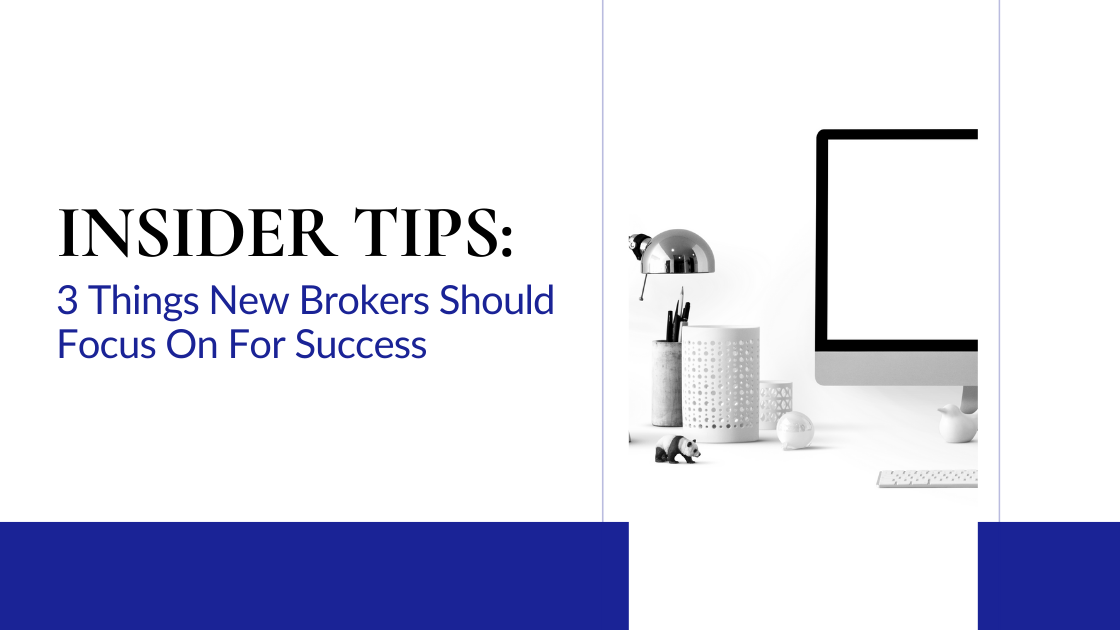 Meet Ayoub
Ayoub Rabah, President of Coldwell Banker Residential's Chicago Region, grew up in technology. His real estate career began in 2003 when he was ready for a change. Interested in pursuing the niche market of foreclosures and cap sales, he dove in.
"I got in front of banks and corporate relocation companies, and that helped me seize opportunities," he said. Since then, his successful career as a broker has evolved into leadership and steering other brokers towards success.
We sat down with Ayoub and asked him to share advice he would give to new brokers.
1. Find A Mentor
"When I was new, I didn't know what I didn't know," Ayoub said. "And I didn't realize the value of a good, strong mentor." A mentor doesn't have to be an officially designated guide or steward through your career decisions. A mentor, put simply, is someone continuing to motivate you.
The first few years in real estate take hustle and drive, and it can feel like dark days where you're constantly questioning your decisions. This is where the mentor and other trusted leaders come in, providing guidance.
Where can you connect with a mentor? Firms offer coaches and brokerages also occasionally have mentorship programs. If not, connect with a seasoned agent in your office who will provide a learning experience and teaching moments.
2. Create A Daily Routine
When reflecting on the habits that helped him find success, Ayoub credits the discipline he found in his daily routine. He time blocked prospecting and follow-up, and even though it felt common sense at the time, he later discovered this self-discipline wasn't common amongst his peers.
He also leveraged technology such as customer relationship management software to help him stay organized. There is no one template for a morning routine, much like there is no one fitness plan for everyone interested in personal wellness. He encourages his peers to ask what others do and try different routines to see what fits best with you.
And, above all else, be willing to put in the time and effort.
3. Develop A Plan & Stick To It
"I would give new brokers three pieces of advice," Ayoub said. "First, connect with that coach or mentor. Then, develop a plan. Then, most importantly, stick to it."
When you're building your business plan, ask yourself these key questions:
Where are you now?
Where do you want to be?
How will you get there?
How will you measure that?
For example, if you want five listings, what do you need to do to reach that goal? How many calls do you need to make? Set those metrics, then work on hitting them.
"It's a numbers game," Ayoub said. "Behaviors and measurements vary by market. There's something like a 2% success rate for outreach." This is where your relationship with a seasoned broker can help.
"Be relentless! Don't give up!" Ayoub said. He knows it's not fun hearing no, but those who continue to hustle learn and grow beyond those initial hurdles. "Home is very personal. This is a very emotional business. Once you grasp how to connect with people on that level, you'll be immensely successful. You have to work at it."
INTERESTED IN A CAREER IN REAL ESTATE?
We do encourage you to fill out the information request form below so we can reach out to you and make sure you have everything you need to start your new and exciting career.