5 Simple Prospecting Strategies To Kick-Start Your Business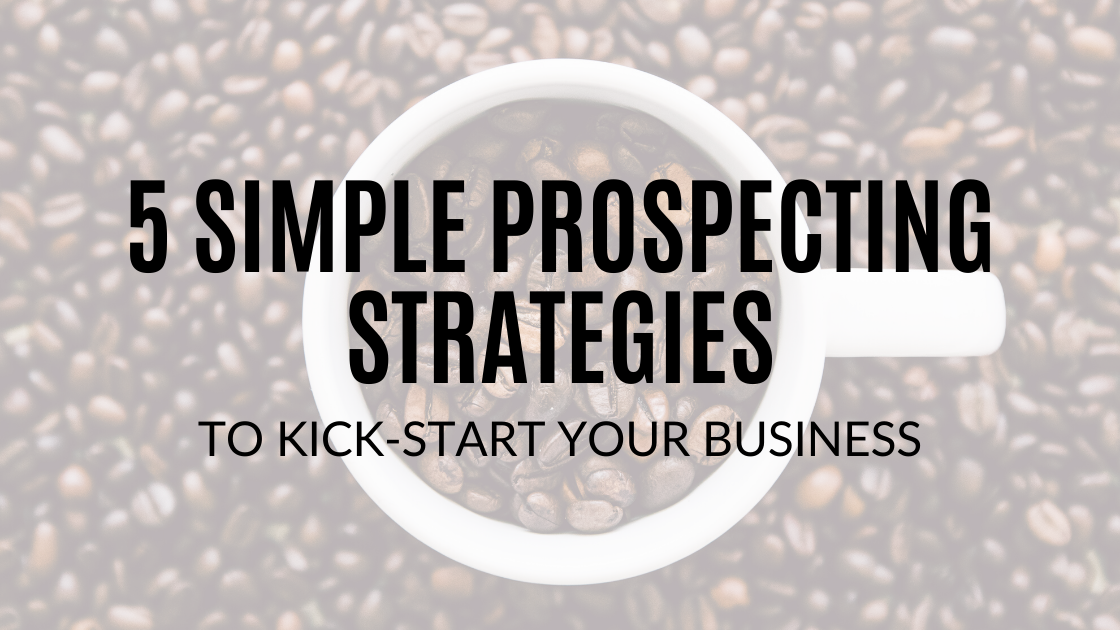 Everyone prospects for leads! Make this a priority in your business plan, and you'll find success. Better yet, start with these essential five strategies written by the true prospecting pros.
#1: Communication is the name of the game.
How do you stay in contact with potential clients? As you build your database of phone numbers, emails and social media followers, set up and follow a schedule of communication. The best REALTORS® are always in contact with their clients, past and future, because they're working hard at staying top of mind when it comes to real estate.
Of course, this doesn't mean you should be spamming inboxes and Instagram feeds, but it does mean you should be monitoring occasions when to reach out:
When an interesting neighborhood market report comes out.
On the anniversary of a move-in.
And more!
The pros set aside time each day to call or write notes to people. They're doing everything they can to communicate, communicate, communicate.
#2: Set goals and track your progress.
No one goes fishing without knowing how much time and how much work it takes to catch any amount of fish. If your goal is to sell X amount of homes this year, then you should have a proportionate amount of time set aside each day for prospecting.
Track contact points with your database, and you'll eventually see a crucial relationship between reaching out to people and when a lead turns into a client. How do you track this? Use a CRM software or go simple with Google spreadsheets. Use what works best for you.
#3: Ask for referrals.
Follow the age-old adage "if you don't ask, you don't get." Ask your clients for referrals! It doesn't have to be super sales-pitchy; try saying, "Is there someone I can help?" Odds are, they do know someone with questions about their home value or the homebuying process.
Referrals have an amazing way of compounding on each other. One homebuyer can refer you to three of their friends, and maybe two hire you as their broker. That's twice the business from one person. Make asking for referrals a habit, and it will pay off several times over.
#4: Treat everything like a relationship.
Speaking of earning a referral, your broker-client relationship deserves the utmost respect, honesty and communication. Sometimes a deal falls through or a homebuying experience isn't as smooth as you planned. As long as you are professional, supportive and communicative, the people you work with will walk away with a positive experience to share with their network.
#5: Know & own your value.
In your mind, what are the qualities of a successful, trustworthy REALTOR®? Do they know what they're talking about? What are they good at? Do they communicate those strengths to their clients? Own your value, and share it with everyone you know!
Make sure you can speak intelligently about the local neighborhood, your latest wins, your willingness to get to work and so on. Our instinct is to trust the person with the game plan and the ready-go attitude who knows and owns what they bring to the table. Be that person, and own your business growth.
---
Want more career tips? Check out our YPN breakfast series. Our pre-licensing students can attend for free!
INTERESTED IN A CAREER IN REAL ESTATE?
We do encourage you to fill out the information request form below so we can reach out to you and make sure you have everything you need to start your new and exciting career.