Real Estate Agent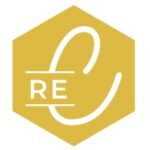 Website Real Estate Collective
Finding, Connecting and Building Success Together!
Looking for a real estate agent who knows how to have fun while closing deals! We want someone with a unique and upbeat personality who can help our clients find their dream homes with a smile on their faces.
Are you a master negotiator with a knack for making people laugh? Do you know your way around the city and its hidden gems? Then we want you to join our team!
As a real estate agent with us, you'll be responsible for helping clients navigate the sometimes-stressful world of buying and selling property. But don't worry, you won't be doing it alone. We've got your back with comprehensive training and support to help you close deals like a pro. We're a boutique brokerage that specializes in people, assisting agents to grow their businesses through support. We operate with only the best support team to ensure our agents never feel like they are just a number or can't get the help they need.
If you're a people person who loves building relationships and knows how to get results, then we want to hear from you. Apply today and let's start building a successful real estate career together!
https://chicagorecollective.com/
INTERESTED IN A CAREER IN REAL ESTATE?
We do encourage you to fill out the information request form below so we can reach out to you and make sure you have everything you need to start your new and exciting career.