Looking to Join a Top Team for Leads & Mentorship?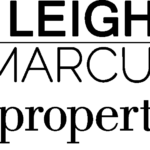 Website twitter.com/leighmarcus Leigh Marcus | @properties
The Confidence to Move!
Are you ready to boost your income, work in a fun, encouraging environment, AND be given mentorship and leads? It sounds like you're ready to join the Leigh Marcus Team at @properties.
What it's like to be on our team: https://www.youtube.com/watch?v=teCHtPgwHv0
As one of the top real estate teams in Chicago, The Leigh Marcus Team is dedicated to helping licensed agents grow their business. As a part of our family, you will be mentored with all the coaching, systems and the tools you need to build your best business– and tons and tons of leads.
The Leigh Marcus' team is looking for a rockin' individual that has a current real estate license in the state of Illinois. This superstar will also exhibit the following traits:
· Be Humble
· Take Ownership
· Coachable
· Consistent & Dependable
· Self-Motivated
If you're ready to be a part of a team that is dominating the competition, don't wait any longer. Send us your resume now! Right now! We mean it. We're waiting for you.
What You Can Expect From The Leigh Marcus Team
• The best training for new real estate agents, as well as seasoned professionals (scripts/dialogues, prospecting techniques, online lead generation, business management, etc.)
• A proven business model that shows you exactly how to run your real estate business the right way. (No guessing or reinventing the wheel, just follow the proven model.)
• Stellar support from Leigh, our Sales Manager Katy and fellow team members. (If you need help, you will always find it here.)
• The culture where every team member in the entire company is treated like family! (Our philosophy is Together Everyone Achieves More)
What We Ask Of You
• Be a licensed real estate agent.
• Be ready to dive in to an extensive training program that is designed for success.
• Be ready to devote a full-time effort to growing your real estate business. (We are not accepting part time agents.)
• Be a team player. We share everything that can help our fellow associates.
• Be ready to work in an exciting and energetic atmosphere! (We are electric and love it!)
Contact us today, we cannot wait to have you join the team!
INTERESTED IN A CAREER IN REAL ESTATE?
We do encourage you to fill out the information request form below so we can reach out to you and make sure you have everything you need to start your new and exciting career.