Listing Agent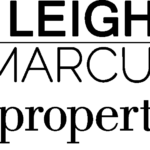 Website twitter.com/leighmarcus Leigh Marcus | @properties
The Confidence to Move!
One of the country's top real estate groups, the Leigh Marcus Team at @properties, is looking for a smart, confident and experienced listing agent to join our team.
Joining our team will allow you to put your already honed real estate skills to work alongside our track record of being one of the top teams in the City of Chicago having sold over $1 Billion in real estate, and $225M in the last 12 months.
QUALIFICATIONS:
2+ years of experience in real estate sales
Desire to prospect seller leads daily
Ability to present in a high pressure and competitive environment
Possess traits of our company core values:
HOME: Humble, Ownership, Make People Happy, and Elevate
The ideal candidate is charismatic, smart and confident. However, they also are a master of reading people and making everyone feel comfortable. They are patient, a great listener and always willing to do what's best for the client. They have a positive can-do attitude, thrive in a fast moving sales environment.
You must be a humble, growth-oriented person open to new ideas and coaching. This position is a unique opportunity to join a dynamic, high-performance, results-oriented culture and take on a key role in the exponential growth currently happening.
Perhaps most importantly, it is critical that the candidate possesses the drive to grow as a person to become the best version of themselves in order to raise those up around him/her.
Compensation:
Based upon performance. Income potential is unlimited
Listing agents enjoy the following benefits:
Company generated leads & listing appointments
Market conditions analysis for clients
Marketing plan of action
Full time in-house marketing team
Full time listing / closing management team
Scripting, roleplay and negotiation training for all phases of the sales process
Software technology and tools
If you are looking for a long term career with a team of hard-working professionals who LOVE what they do, come in everyday excited to start their day and find more people we can help, then this might be a good fit for you. If you are looking to be in an entrepreneurial environment where you are rewarded for your hard work and dedication, don't let this opportunity pass you by!  Apply NOW!
INTERESTED IN A CAREER IN REAL ESTATE?
We do encourage you to fill out the information request form below so we can reach out to you and make sure you have everything you need to start your new and exciting career.