Experienced Listing Agent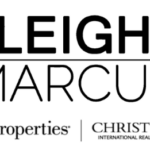 Website twitter.com/leighmarcus Leigh Marcus | @properties
Together More is Possible!
We're rapidly expanding and looking for a motivated listing agent who wants to take the next step in their sales career. The ideal candidate is a persuasive deal maker and passionate about building customer relationships. If you're looking to join a top-performing team in a fast-paced work environment, start your application today!
Responsibilities
-Reach out to all inquiries with the goal of converting leads into listing appointments
-Hold open houses and coordinate all home inspections and showings
-Conduct market analysis to ensure listing prices are well-researched
-Price, stage and market homes for sellers to help attract potential buyers quickly
-Prospecting and conducting lead generation activities to create new business
Qualifications
-Familiar with customer databases used to store private client information
-Ability to work on your own and motivate yourself
-Team player who believes their success is the team's success
-At least one year of work experience in real estate sales
-Strong communication skills with the ability to set and close appointments over the phone
-2+ years of experience in real estate sales
-Desire to prospect seller leads daily
-Ability to present in a high-pressure and competitive environment
-Possess traits of our company core values. HOME: Humble, Ownership, Make People Happy, and Elevate
Compensation
-$100,000+ at plan earnings
About Leigh Marcus | @properties
The Leigh Marcus team has created a culture that uniquely balances driven dedication to the shared vision, family-like camaraderie, and solid work-life balance. With the focus on creating an exceptional customer experience for our clients, we are a team that is confident in our long-term plan for city domination and challenging what's possible. If YOU have a burning desire to be a part of one of Chicago's fastest-growing companies, come GROW WITH US!
INTERESTED IN A CAREER IN REAL ESTATE?
We do encourage you to fill out the information request form below so we can reach out to you and make sure you have everything you need to start your new and exciting career.