President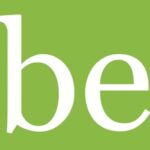 Website Be Realty
Be where you want to be. Be Realty.
Tired of being a lone wolf? A growing fish in a big pond? Do you want dynamic offerings to help you with your business in exchange for a reasonable split? Not sure what to do with your contacts who need help outside of residential real estate? Sounds like where you want to be is Be Realty. We offer a community with an eye towards helping you develop your own. We have four distinct divisions all run by intelligent well rounded industry professionals with whom your leads are safe and will pay off and from whom you will learn a great deal. Reach out today to set up a chat and learn more about what the job entails. In the meantime, please consider the following.
Competitive starting splits for experienced brokers with a cap of a $25k contribution.
New brokers start at a 70/30 split.
Access to Docusign or similar included.
E&O insurance covered.
Health insurance through a group plan available at your cost.
Use of an office with desk space as well as reasonable use of the company printer, phone lines, Wifi, kitchenette, office supplies, and conference room.
Business cards provided.
For Sale/For Rent signs provided.
Discounted rates to an individual marketing/social media manager available.
Opportunity for extra income through recruiting and/or mentoring.
Opportunity for extra income from referring clients to other divisions outside of your core competency.
INTERESTED IN A CAREER IN REAL ESTATE?
We do encourage you to fill out the information request form below so we can reach out to you and make sure you have everything you need to start your new and exciting career.