Begin A Career In Real Estate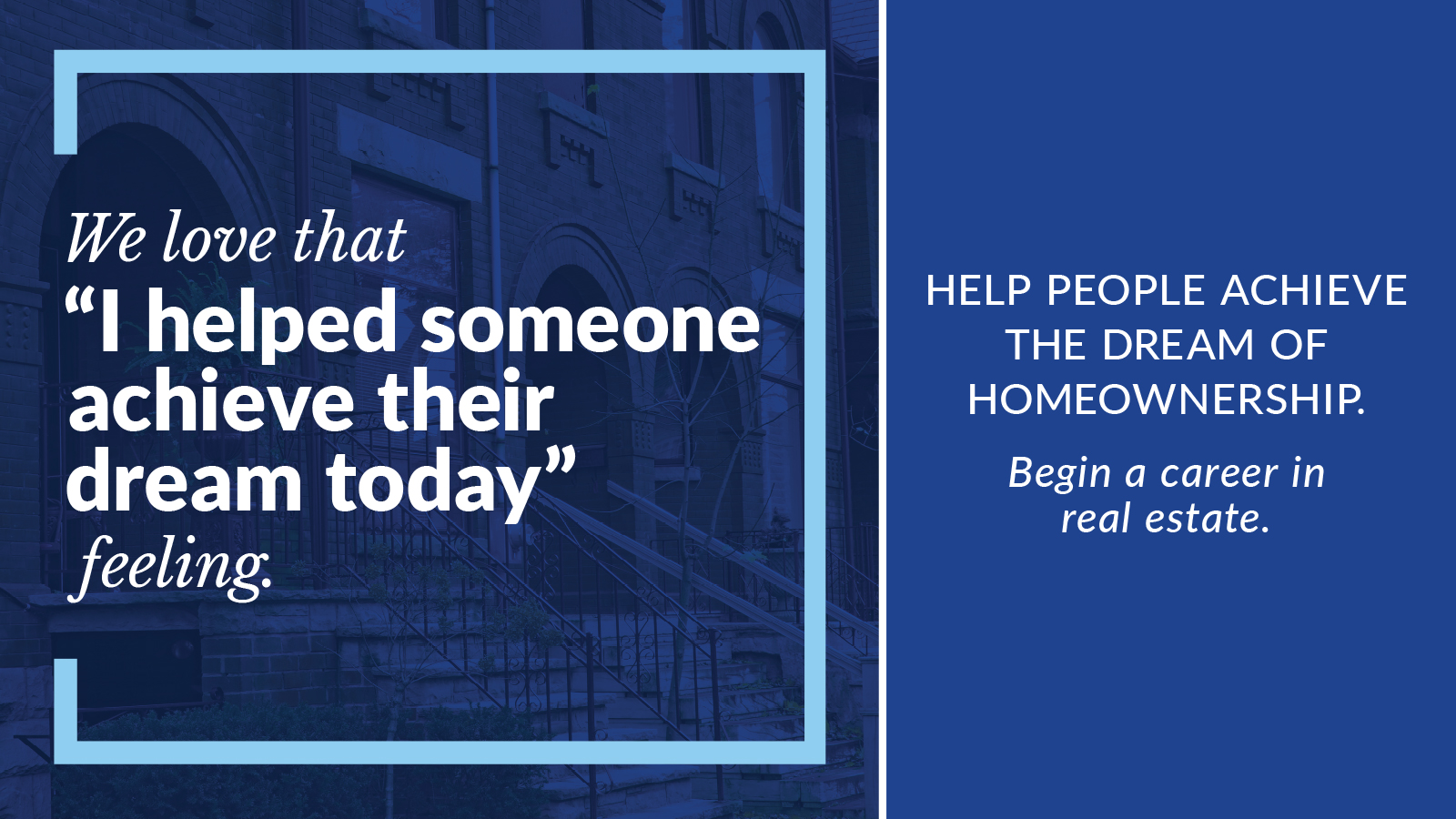 We love that "I helped someone achieve their dreams today" feeling. If you're wanting a career where you can help people and make a difference in our neighborhoods every day, a career in real estate may be what you're looking for.
A career in real estate has many benefits:
The freedom to choose your own growth path.
An income tied to your hustle.
Flexible work hours.
Deep connections with a diverse community of people.
Best of all, help people achieve the dream of homeownership!
WHICH PATH BEST FITS YOU?
Depending on what you want to do, choose between two types of licenses: a residential leasing agent license or a real estate broker's license.
EXPLORE REQUIREMENTS
BEGIN YOUR JOURNEY HERE
We have dedicated staff available to walk you through the possibilities.
Fill out the form on this page to receive more information, or begin browsing for a class!
BROWSE LEASING CLASSES
BROWSE BROKER CLASSES
WHY US?
Welcome to REALTORS® Real Estate School! We are a trusted school with fifty years of experience providing education and training to the Chicagoland real estate community.
Your benefits include flexible course options, an experienced, dedicated faculty, networking opportunities, financial aid and extra resources to help you start a successful career.
What really sets us apart is our affiliation with the Chicago Association of REALTORS®. As a student with us, you are welcome to take advantage of many of the incredible resources and programs that CAR provides to its 17,000 members.
INTERESTED IN A CAREER IN REAL ESTATE?
We do encourage you to fill out the information request form below so we can reach out to you and make sure you have everything you need to start your new and exciting career.