Three Ways to Start A Conversation About Finances With Your Client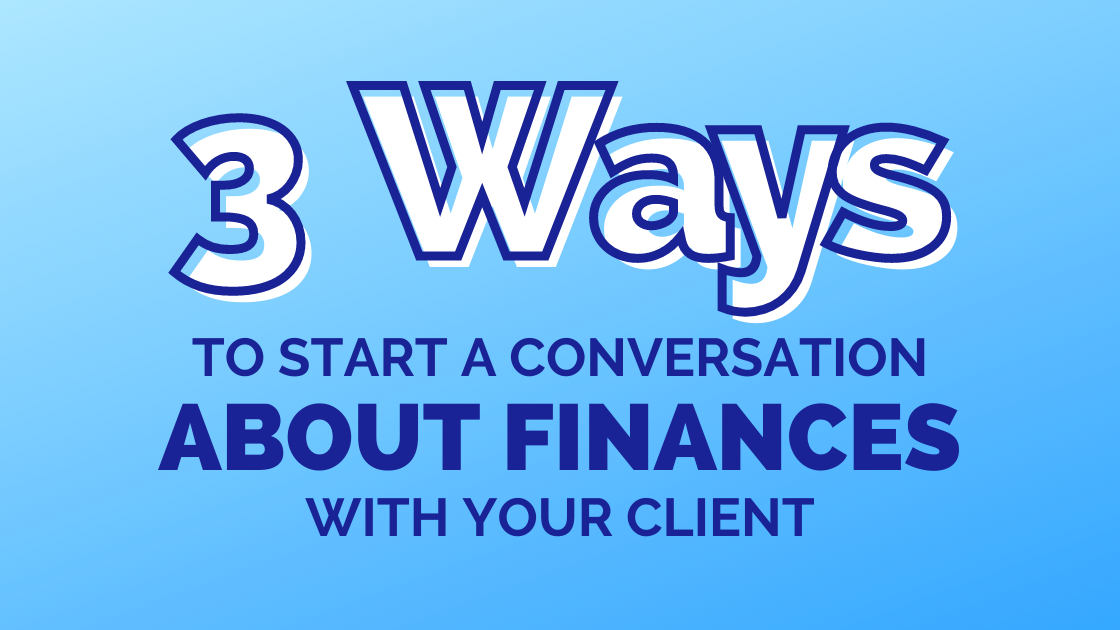 What is a big sign of a tried-and-true real estate professional? They have conversations with their clients about finances as soon as possible.
Not only do these discussions give a lot of clarity surrounding the clients' buying power and goals, but it also demonstrates your trustworthiness and reliability as a REALTOR®.
Talking about money can be awkward, but this is where your relationship with a trusted lender can shine through! We asked several lenders about how to start a conversation about finances with your clients. Here is a three-step checklist to set your client up for success from the first meeting:
#1: Figure out what they're looking for.
Confirming that your client is serious will save time upfront for both of you. Indecision is a clear sign that this client isn't ready to make the financial commitment.
Are they looking for new construction? Do they want a vintage home that may need TLC down the road? What are their life plans? Do they foresee their family growing while they live in this new property? Is this something they may want to explore renting out in the future? Ultimately, can they get qualified for this type of property?
By having the answers to these questions, you're avoiding what the heck moments when you look at cash to close.
Speaking of closing, doesn't that require a ton of paperwork? Enter, step two.
#2: Help them assemble important documents.
This is where dreaded terms like "credit score report" come into play. Don't fear this! By assembling these documents and beginning the discussion about them, you're paving a path to a successful, enjoyable transaction process. Your goal: to get pre-approved as soon as possible.
Mortgage documents can be broken down into two groups. Documents to get pre-approved and documents needed during the actual close. No one enjoys finding out mid-close that they are missing something essential! Your client will appreciate you as a steward of the transaction process if you've appropriately prepared them.
So, what are the actual documents needed? Enter, step three.
#3: Introduce your lender.
The most important step of them all! A lender should be a trusted person who gives confidence in buying power as well as a map of how to get there. Your job is to be an expert in real estate, so don't worry about not having all the answers! Your lender is on your "team."
When you refer a client to a lender, do it because you trust them. This is someone you believe in, so take the time to build and maintain a relationship of communication with you and the lending professional. Set up weekly or monthly calls. Don't be afraid to ask questions.
Sometimes, setting up a meeting with a lender and your seller is just as helpful as working with a buyer. The lender can educate your sellers on who can buy their property, once again preparing you and your client for a successful close.
---
Local Lending Experts
INTERESTED IN A CAREER IN REAL ESTATE?
We do encourage you to fill out the information request form below so we can reach out to you and make sure you have everything you need to start your new and exciting career.