Real Estate Essentials: How to Find A Great Lender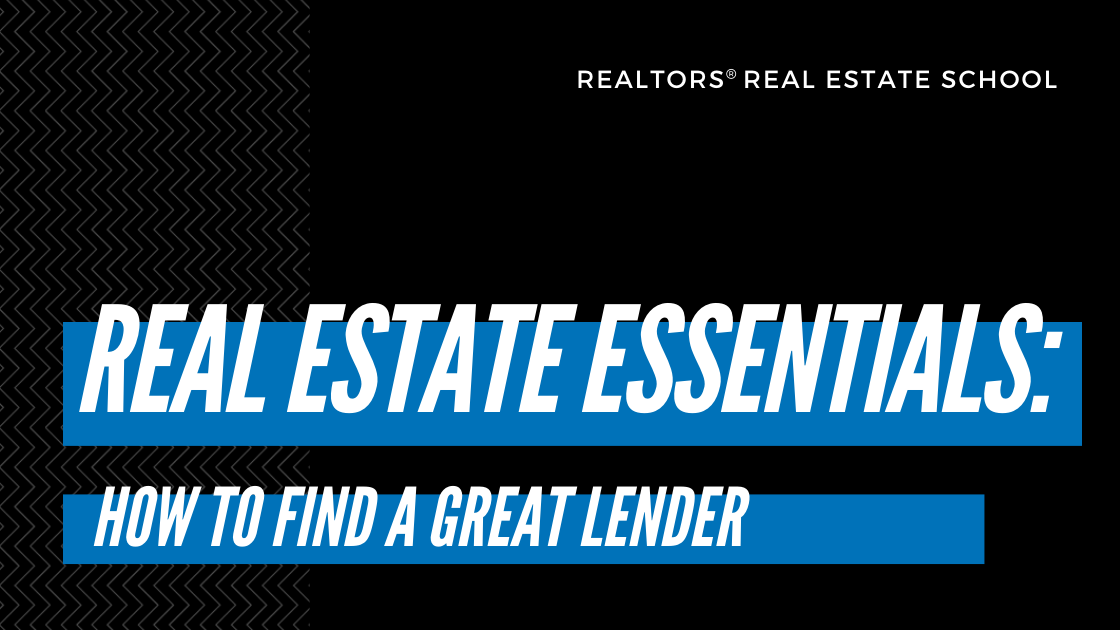 A successful real estate transaction is the product of several experts working together: appraisers, lenders, the broker representing the seller, the broker representing the buyer, the actual buyer and seller and so on.
Like connecting with a mentor or coach, the importance of forming a strong, trusted relationship with a lender can be a defining factor in whether or not your clients refer your services as a real estate broker.
We sat down with several Chicago lenders and asked them for advice on how real estate brokers can best establish successful professional partnerships.
When Do You Need A Lender?
Immediately. As soon as possible. Right after your buyer or seller consult. We asked and got a unified consensus: get the finance conversation in the books right away.
Making the introduction to a lender pre-empts difficult conversations or potential miscommunications about your clients' buying power. "Learn how to refer with power," Devontae Brooks with Guaranteed Rate advised. "It's simple. Meet so-and-so, they're going to take care of you. Then, you can figure out what they're looking for and how deep in the process they are."
David Kasprisin with Wintrust Mortgage agreed. "Once they sit down with a lender, that's a buying signal that they're serious."
There is a level of strategy to this introduction as well. Not all homebuyers, especially if they're purchasing their first property, are aware of how involved a lender is in the home buying process. Most likely, they're reaching out to you without having considered their financial situation beyond what they could Google or hear through word-of-mouth.
"Don't show properties until you have all the answers," Ashley Sarto with CrossCountry Mortgage said. "What they can 'afford' might not be the perfect price point." As a prepared, informed real estate professional, empower your clients as soon as possible through an immediate introduction.
Networking Advice
So, connecting with a trusted lender is important. We get it. How do you network with these professionals? What do the foundations of building a trusted relationship look like? Good news, it isn't complicated.
Attend as many real estate networking events as you can and introduce yourself to the lenders you meet. Then, set up coffee or lunch meetings. You don't need to assemble a list of lending and finance related questions for this — just get to know them. The goal of the meeting is to determine if you two can communicate with, trust and support each other.
"Find someone you can gel with," Devontae said. "Someone you can get coffee or lunch with and not just talk business." Remember, you're referring clients to this person, so you want to know them well enough to believe in that referral and that person!
During your search, ask the Top Producers in your office who they use as a lender, then reach out to that person. "It's okay to have a few trusted lenders, especially since some may specialize," Ashley said. From new construction to rehabs to condos, building a team of experts is essential.
Now what? How do you maintain that relationship? "Set up weekly or monthly accountability calls with your lender," David recommended. "It's an organized goal check. Share your successes and challenges. Real estate can be isolating, and this person can be there for you."
When in doubt, just call! Set up a meet. Whether it's virtual or in-person, this could be the beginning of an amazing, successful partnership.
Start Your Search
We mentioned networking events and opportunities to make introductions and set your network up, but where exactly should you start your search? Since we're affiliated with the Chicago Association of REALTORS®, we are connected to an organization with over 15,000 practicing real estate professionals.
Here are a few solid places to get your lender network started:
Happy networking!
---
INTERESTED IN A CAREER IN REAL ESTATE?
We do encourage you to fill out the information request form below so we can reach out to you and make sure you have everything you need to start your new and exciting career.