Four Tips To Prepare For Your Webinar Course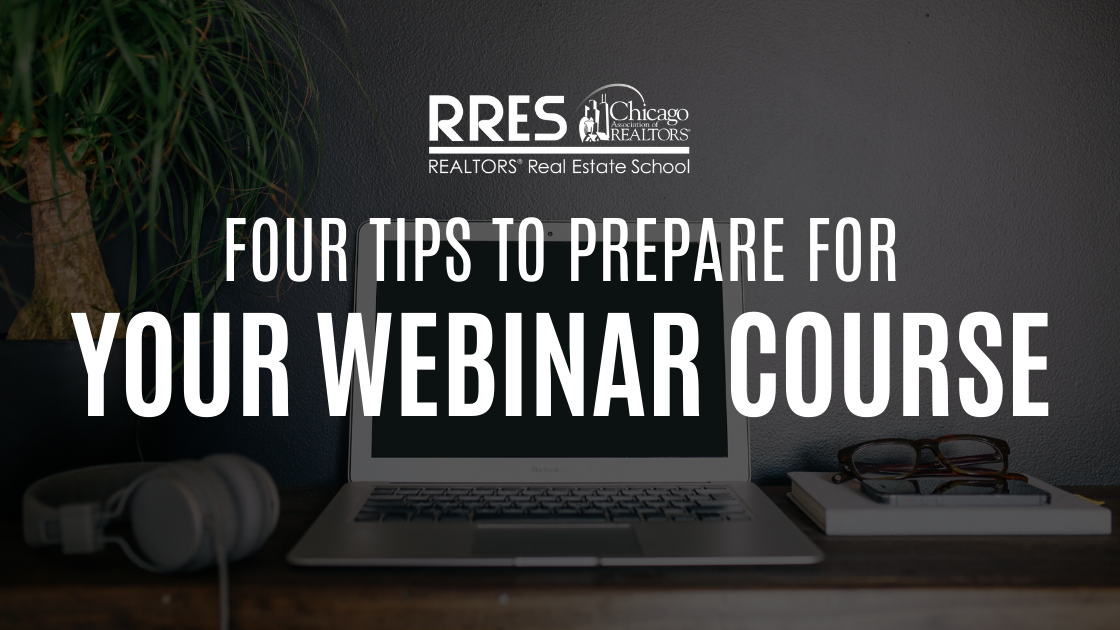 Online and webinar training is easy to complete while at home practicing social distancing! Whether you're beginning your first webinar course or knocking out your hundredth, these essential tips will help set you up for success.
Connect & Troubleshoot Wifi
Internet connections are the number one priority for anything you may be streaming, and webinar courses are no exception. Before you connect to the webinar, double-check that you're connected to a strong wifi source and that you know what to do should it go out or if you experience issues.
Casual Attire Is Cool
In an environment of social distancing, give yourself some grace and don't fret about dressing up; instead, focus on dressing comfortably but not too comfortable. Dress to put your best brain forward.
At RRES, our webinars are run through GoToTraining, so you won't need your webcam. Unlike Skype, Zoom or FaceTime, the only face everyone will see is the instructor.
Use Headphones To Remain Focused
Not only do headphones cut out external noise distractions, but they will also help streamline your instructor's voice and make it easier to hear.
Create A Safe, Focused Space
This is your lesson space! Our classrooms are designed to help our students focus on their studies in comfort, and a webinar setting is no different.
Find a comfortable chair you can sit in for the length of the session, arrange a desk space with room for note-taking and your book, and arrange water, coffee, tea or anything else you may wish to have nearby.
INTERESTED IN A CAREER IN REAL ESTATE?
We do encourage you to fill out the information request form below so we can reach out to you and make sure you have everything you need to start your new and exciting career.