How to Start Your Business Anywhere, Anytime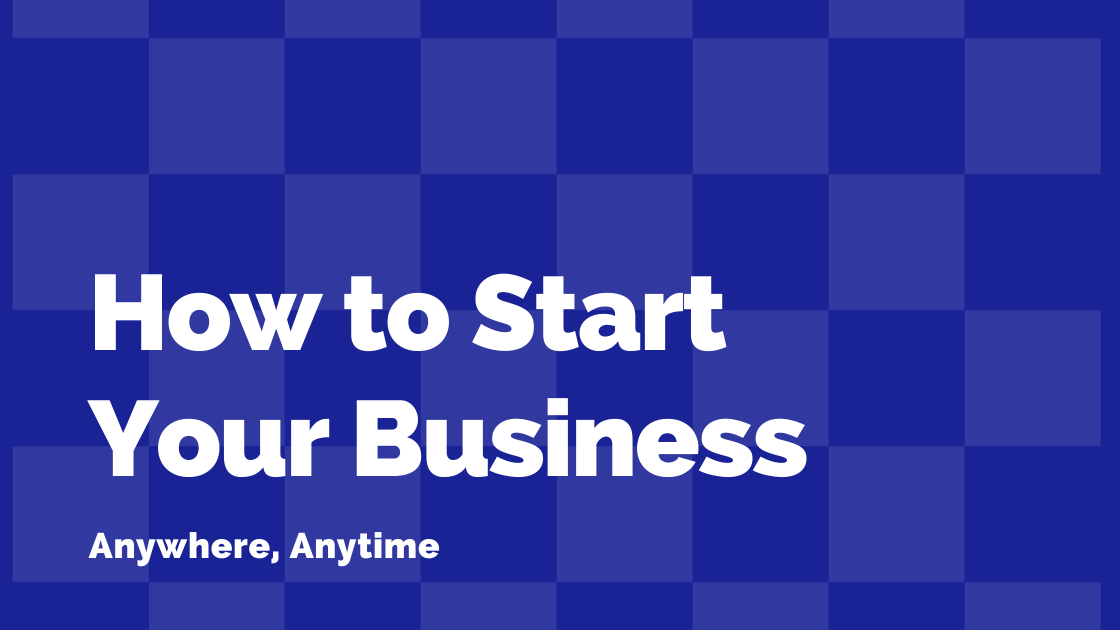 Is starting your real estate career during a global pandemic a wise idea? Experts say it absolutely can be. However, like all great adventures, success in real estate comes from hard work, attention to detail and a willingness to work on your greatest asset: yourself.
Become A Virtual Office Pro
First, create a safe, non-distracting space within your own home. We're currently practicing social distancing, but not all real estate professionals budget for an external office in the first place. After all, real estate is a business that is constantly on-the-go. As you build your virtual office at home, single out the key elements you would need no matter where your office is: coffee shops, rentable workspaces, hotel lobbies and so on. Creating a quality virtual office helps ensure your business success isn't tied to a specific location.
The blossoming success of Zoom, GoToMeeting and Google Hangouts is proof that face-to-face interactions — a key feature of being a REALTOR® — have not gone away. They've merely shifted to our devices. This means video is your best business tool. Create videos for your social media channels, set up client meetings through FaceTime, go live on Facebook, record virtual tours of properties and more. Get creative!
Back-up plans aren't just for NASA. Back-up your data on cloud storage or extra hard drives. Make sure your connection to the internet can come from more than one WiFi source, like hotspots and ethernet cords.
Use daily routines, time blocking and consistent database outreach to establish strong habits now. We aren't always going to be in the highly virtual space we're in now, and these practices will continue to be essential even as in-person interactions return to our lives.
Education Never Stops
Speaking of time blocking, dedicate several hours of your week to educating yourself. Your greatest asset is your expertise, especially when you might not have years of experience.
Lean on organizations like your brokerage and the Chicago Association of REALTORS® (CAR), both of which offer training, classes and events, for free or at a discount! As a REALTOR®, you are the steward of some of the most important financial transactions in peoples' lives. Expand your knowledge and become a trusted, informed advisor through and through.
This is the time to enrich yourself. Know your basics like contracts and processes, take classes about the transaction process and other niche topics and connect with lenders and attorneys and inspectors. You'll be ahead of the curve.
Build Your Business Basics
So, what are these business basics? Start with your online presence. Update your headshot on all of your online profiles (pro tip: make it a quality, professional headshot), set up your Facebook Page, Instagram account, LinkedIn profile, realtor.com and Zillow profiles, your brokerage page bio and more. If a potential client Googles your name, they should be able to find everything they need!
Next, write down a business plan and budget. Financial planning and smart budgeting habits is a hot topic for all real estate professionals. Break down your business by essential and nonessential costs and trim those overheads. Look at your personal financials and look where you can save: subscriptions, meal services and more. Then, you'll see what you're working with.
Save money on your CRM by using Google Drive (it's free!). Concentrate your marketing ads on social media instead of billboards and mailed postcards for now. Call every contact in your sphere and build your database of leads instead of purchasing them through vendors. Research your tax, unemployment, insurance and business expense options in the world of COVID-19 on CAR's resources page.
INTERESTED IN A CAREER IN REAL ESTATE?
We do encourage you to fill out the information request form below so we can reach out to you and make sure you have everything you need to start your new and exciting career.