Meet Sydney Sewell: 2020 Broker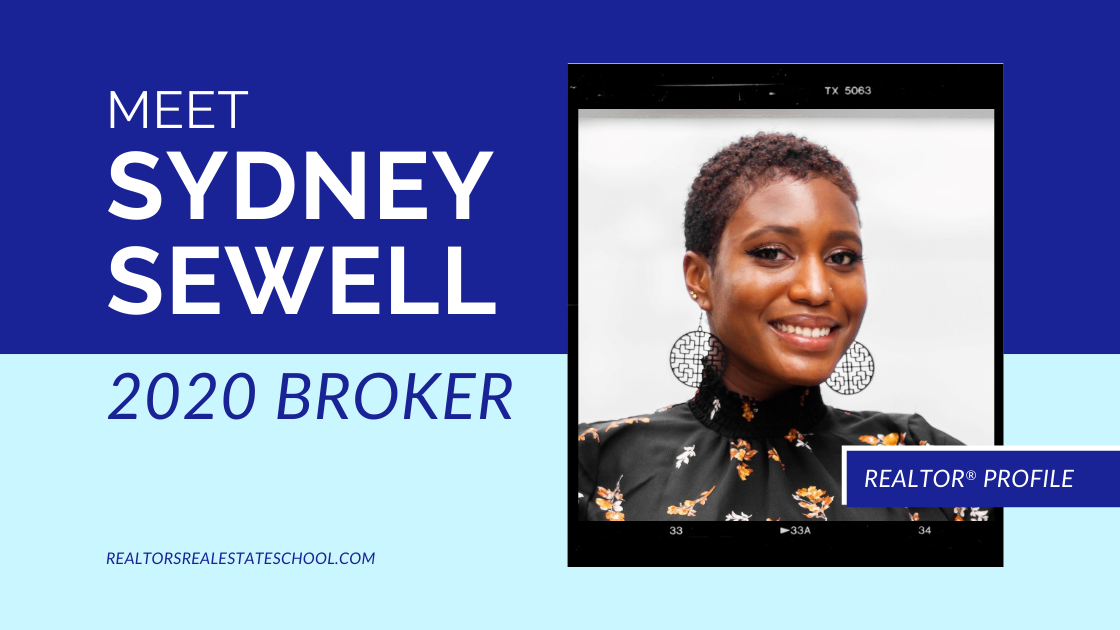 Sydney Sewell earned her broker's license in January 2020 but didn't join a brokerage and start practicing until the summer of 2020. "I gave myself time to find the right company and the right managing broker," she said.
Real estate has always been in the family. Her grandma was a REALTOR® in Michigan who worked for a small brokerage while working part-time as a registered nurse. "I was like, that's so cool she can do that. She can do both of her dreams."
The First Few Months: What's Working & What's Challenging
Sydney started a real estate-specific Instagram page in July, and so far that has been a major source of leads. "I get DM's and emails all the time about my Instagram from people who like what they see and want to know more."
The time she took to connect with the right brokerage has paid off so far. Not only has she found support and resources in the more experienced brokers in her firm, she has a full-time mentor, all of which have helped her with her first transaction.
"I'd say I've struggled with sticking to a schedule, such as scheduling follow-ups and calls," she said. "I'm getting there, and I'm definitely working at finding the right schedule."
Right now, Sydney is still working a full-time job while she's building her real estate business. When her day wraps up around 3:30 or 4:00 PM, she turns her attention to everything real estate. Each day she has dedicated to a theme of tasks. Saturday is social planning, Tuesdays and Thursdays are for meetings and so on.
"I try to go into the office a good amount so I can introduce myself and so the more experienced brokers see there's a new face and know who I am," she said. Even with the limited hours caused by the pandemic, she works hard at strengthening her presence within her brokerage.
Sydney's Advice for New Brokers
With a background in HR, Sydney is grateful for her inter-relational communication skills. "I'm good at figuring out what people want and need and building rapport with people." She emphasized that relationship building is crucial to succeeding in real estate. "We all know what we know, but having a good relationship makes the clients' experience ten times better."
So far, she has noticed that one of the best ways she can support and communicate with her clients is to actively view the transaction from their perspective. "I have a 'client guide' which includes a timeline, neighborhoods they're seeing that day — especially for out of town clients — and a glossary of real estate lingo."
If she could give one piece of advice to someone at the start of their real estate career, what would it be?
"Really think about why you want to do real estate. There are times you won't be busy, so having that main purpose or drive helps you stick with it," Syndey advises.
"Also, put a bug in people's ear so they know you're someone they can reach out to about real estate! I just bring it up around my friends, like, 'Hey, I'm thinking about getting my real estate license. Keep me in mind if you have questions.' Then, when they do have questions, they reach out."
INTERESTED IN A CAREER IN REAL ESTATE?
We do encourage you to fill out the information request form below so we can reach out to you and make sure you have everything you need to start your new and exciting career.