Broker Licensing Information Session
Are you interested in a career in real estate, but you don't know where to begin? Come to our complimentary information session, led by our Education Admissions Representative, Lanora Tolliver.
This is the perfect opportunity for those who are planning on signing up for their first licensing course as well as people still contemplating whether a career in real estate is right for them.
Are you currently taking your licensing class, but you still have questions? Lanora is your resource! Topics covered will also include how we can help connect you to brokerages, good resources for real estate professionals beginning their careers, and more.
Upcoming Sessions
Cost: FREE
| | | |
| --- | --- | --- |
| CANCELED | 10:00 AM – 12:00 PM | CAR | 430 N Michigan |
Topics covered will include:
Choosing the right real estate license for you.
Licensing requirements.
The realities of a career in real estate.
Why choose REALTORS® Real Estate School.
What you should bring:
Photo ID to check into the building.
Something to take notes with (recommended).
Your questions!
Don't forget to check our parking and other transportation tips here.
Meet Lanora Tolliver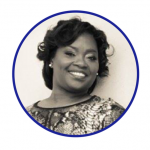 Lanora Tolliver is a leader in the real estate education and professional development fields. With more than 15 years of real estate experience as a broker, investor, consultant and appraiser, she has won numerous awards, including the "Rookie of the Year" Award in 2004 for more than $2 million in closed sales within a two-month period.
As the Education Admissions Representative at the REALTORS® Real Estate School, she dedicates her time to helping others learn more about their education opportunities. She's seen as an invaluable resource with her advice, insight and energy as she walks students through the challenges of starting a new career. Lanora enjoys spending quality time with her husband, three daughters and dog, Misfit.
Register
Click on the date above. Or, reach out to Lanora Tolliver with questions.
INTERESTED IN A CAREER IN REAL ESTATE?
We do encourage you to fill out the information request form below so we can reach out to you and make sure you have everything you need to start your new and exciting career.